Pitara - One stop education store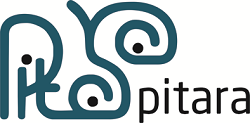 One Stop Education Store
A Treasure House of Knowledge – and Fun
Eklavya believes in not only research & publication of quality curriculum & supplementary reading material, but also works towards curtailing the gap between readers & books. It was not long before we realized that to have a selection of quality books from all across the range of publications for children, parents and teachers would be even better. Thus the concept of Pitara … was born in 2000 with the Bhopal Pitara.
Today Eklavya boasts of over 20 Pitaras spread across 10 states of India supplementing books, science kits, toys, charts, posters, games and puzzles.The idea is to make a wide variety of educational resources available under one roof. Our experience suggests that it really helps. Children, teachers and parents become aware of the multiple channels through which educational interactions can take place and also have a range to choose from.
Pitara portrays the image of Eklavya, interacting regularly with children, teachers, academicians & tries to read the pulse of the readers and in the bargain disseminate books of Eklavya & other associate publishers & researchers. Through its camps & workshops for children, Pitara also functions as an activity cum learning centre.They also actively take part at various book fairs pan India in an attempt to increase the reach of the resource. Pitara is a storehouse of over 2,500 innovative educational resources from all over India. A significant percentage of this vast treasury has been developed and extensively field-tested by our resource centres under the diverse educational programmes we undertake, and similarly by other organizations.
Students, academicians & interested individuals can walk into the 20 Pitaras in 10 states or write to us to place an order for any of the content rich material available.
Click on the link below to access our classified list of publications/materials and fill the details of the items you would like to purchase in the included order form:
Order online for Publications
Download list of Publications
Download Publication Catalouge