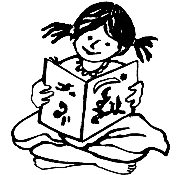 Click here to donate directly to Eklavya 
Village/Mohalla Learning Activity Centre during COVID-19 situation in India 
Restoring Missed Schooling and Childhood for Underprivileged -
In the backdrop of Covid-19 pandemic & its upward trend in India, health and safety measures forecast that primary/middle schools, especially in rural India, will remain closed for a good part of the academic session 2020-21. With large congregation of children and group activities totally unadvisable and online education not being an option for the underprivileged due to resource constraint, we aim to go back to the idea of the common schooling system and decentralise it further at the level of each locality/ neighbourhood where children reside. Thus emerges the idea of a Village/Mohalla Learning Activity Centre (LAC) - a space where we foster the ideas of "learning by doing", "learning from the environment" and "learning from each other".
LACs will mitigate the engagement gap for school children caused by lockdown and school closure due to Covid-19 pandemic.
Adhering to infection prevention guidelines, the Learning Activity Centres (LACs) are to be held in some open or well-ventilated space within the neighbourhood of the child, and would invite a maximum of about 30 children of the elementary school level – all residing in the same neighbourhood. LACs will function for two hours daily from Monday to Friday every week.
These will be facilitated by a youth member of the same locality/neighbourhood with training and planning support from Eklavya
Donate for supporting this programme